Walls decorated with porcelain feathers that create a striking and exclusive ambience. Hold on…is this a mosaic or woodwork? They are hand-crafted tiles manufactured in an artisanal workshop located in the heart of Nove, a small town in the province of Vicenza, renowned for the production of artistic ceramics. Today many long standing businesses in the area, once a thriving craftsmanship district, have been gradually replaced by new ones, which have been able to restyle pottery with an innovative approach. One of them is Botteganove, founded by a young craftsman.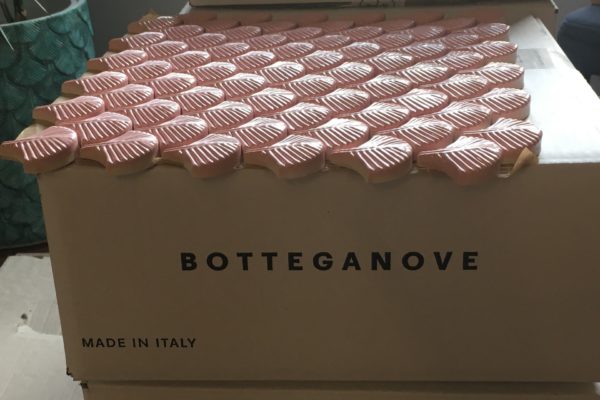 As a child, Christian Pegoraro used to play in his grandfather's workshop. By getting his hands dirty, he learnt all about ceramic processing and firing. He thus mastered the trade and inherited the passion for such a malleable material. Yet, that classic, now obsolete production, didn't interest him: he wanted to find his own way and revisit traditional craftsmanship in a modern key.
Thus, in 2013, he started his own business: Botteganove. At the beginning, he took it as a personal challenge: he manufactured the first tiles by himself, using the know-how and the techniques learnt as a child in the family business. With dedication and a great artistic talent, he creates impressive ceramic coatings, placing creativity at the service of craftsmanship in a brand new way. The resulting mosaics are many, tiny, ceramic pieces, elegant textures, luxury and exclusive surfaces that come in different shades and materials, allowing for endless customizations.
Innovative shapes and concepts with an eye to modern interior design.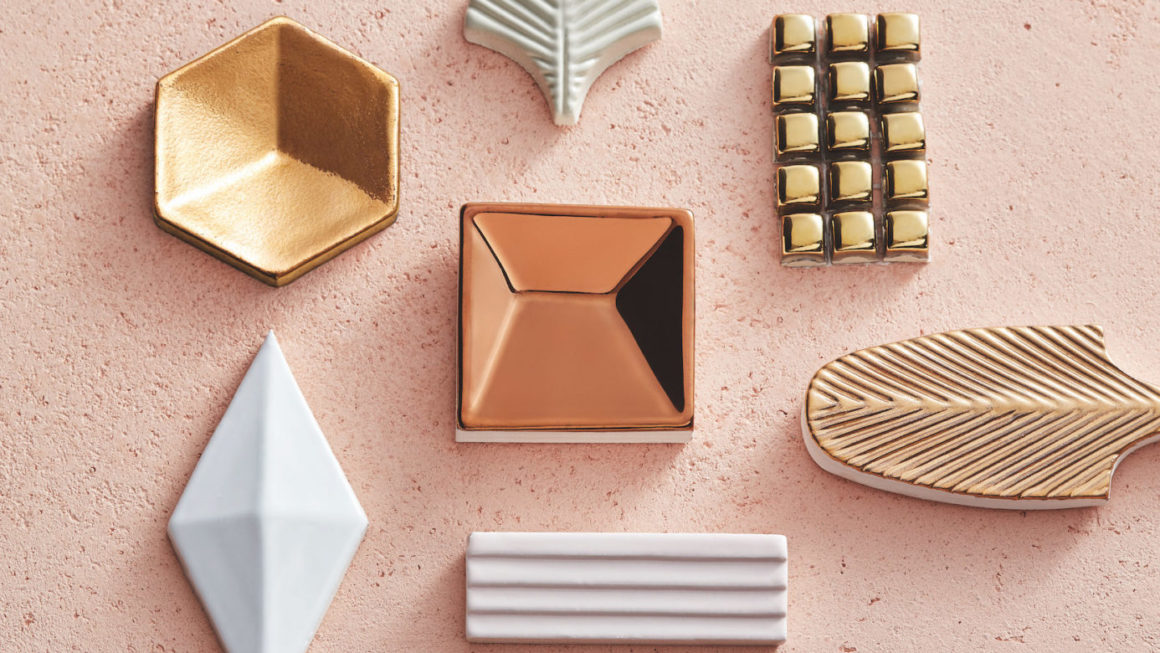 Kind and humble, Christian welcomes in his studio clients and architects from all over the world, a fine audience that values both the time and the manpower required to create Botteganove's collections.
Artisans, in fact, follow the manufacturing process from start to finish, skilfully shaping each artifact: they smooth out ceramics imperfections, apply colours and decorations, lay the mosaics pieces by hand, and finally check the quality of the product with their experienced eye.
Manual skills and craftsmanship are Botteganove's trademark. Nothing in common with dull and standardised mass production.
Today, the workshop, located in via Molini, has a staff of about 20 people committed to taking care of every small detail in such dreamlike ceramics. Boxes of tiles are sent all over the world to embellish different locations: exclusive hotels in Venice, glamorous clubs in Milan, modern villas. Even some surfaces of the Fresh Market Hall at Harrods, London's luxury shopping temple, bears the signature of Botteganove.
Collaborations with renowned designers have thrust this small-town business into the limelight and onto the pages of glossy magazines, increasing brand awareness not only among experts but also the general public. Cristina Celestino, for instance, is the name behind the Plumage collection: ceramic and porcelain mosaics, as well as hand-decorated vases, inspired, as its name suggests, by the plumage of birds. The Haiku coating, instead, which plays with the three-dimensionality of surfaces, was designed by Studiopepe and hints at Carlo Scarpa's architecture. Last but not least, Adam Nathaniel Furman is the young British designer who produced New Town, a set of geometrically-shaped tiles combining contemporary Italian and classical British style.
HAIKU design by Studiopepe (photo by Agostoni Simone)
IL PALAZZO EXPERIMENTAL - VENICE (photo by Karel Balas)
NEW TOWN design by Adam Nathaniel Furman (photo by Agostoni Simone)
NEW TOWN design by Adam Nathaniel Furman (photo by Agostoni Simone)
Over the last few years Botteganove has seen a surge in orders, enlarged its manufacturing space and set up an international distribution strategy. Yet, its young founder keeps his feet on the ground, his main focus always being the high quality standard that brought him well-deserved success.